On routines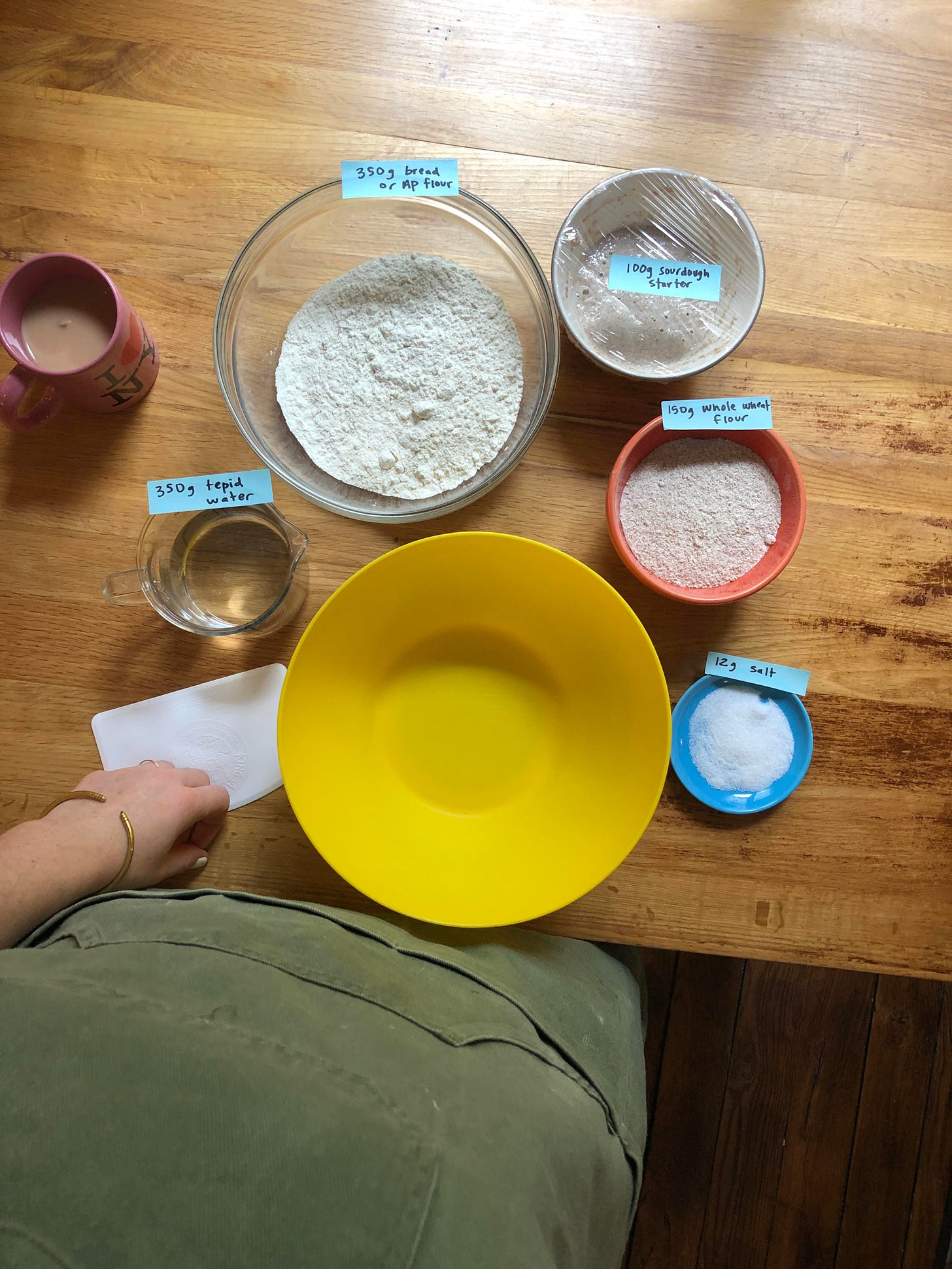 Have you seen these posts circulating lately that encourage you to maintain a routine during these uncertain times? I've seen some people share their routines, so I thought I'd share mine. Every single day at 5pm, I grab a tiny glass cup from my cupboard, set it on the counter, and pour one-third of a can of Kronenbourg beer into it. I drink that third, refill my cup, drink the second third, refill it again, and drink the final third until there is no more beer in the can. This ritual typically takes me from 5pm to 5:30pm, and I make sure to keep the standing appointment every day because I've been told that routine is important.
Besides that, over here in Paris, my internal monologue is mostly just one unending drone, punctuated at disconcerting intervals with the Pasta Grannies theme song.
It's funny that in the last edition of this newsletter, I wrote that pretty soon we'd all emerge from our winter shells and out into the sunshine, into a world waiting for us as it bloomed into spring. A lot has changed since I wrote that, all of 31 days ago. Pretty much the entire world changed in less than three weeks, then kept changing every day, every hour, and every minute since. I know that I will not have anything smart or eloquent to say that hasn't already been said by far smarter and more eloquent people, so I won't try to capture in words the traumatic catastrophe of this moment, nor the equal number of terrifying and tender circumstances it has surfaced. I trust that you have ingested a lot of the same news and social media as me. Though, if for some reason you haven't yet seen the guy cheers-ing himself in the mirror, I'm going to have to ask you to stop what you're doing and watch that now.
Instead, I can share two things, one practical and one frivolous. I'll start with the frivolous first.
I've never been good at rationalizing or dulling heavy emotions, both external and internal—again, see my last newsletter if you want to hear more about that ha ha ha—and right now, there are more than enough heavy emotions to go around. Today, for the ??th time, I found myself feeling flattened and overwhelmed. The news alerts from America were coming in at the same time as those from France; I had forgotten to respond to some text messages while I was on other phone calls; I felt that no matter who or what I gave money or a hand to, it was never going to be enough. And on top of it all, I received an email with the subject, "A message from 7-Eleven about Covid-19" that began—I shit you not—"Dear Valued 7-Eleven Customer." I don't know at what point in my life I gave 7-Eleven my e-mail address, but I can say with clarity that those were simpler times.
I know you probably think I'm going to say, "So I made bread and then I felt better" but—PRANK—I didn't and I don't. Instead, I channeled a behavior from my teen years, one that I call up to adult life in times of scary uncertainty. I put on my gigantic, noise-canceling headphones, lay flat on my back, and listened to a very long album from start to finish. Sometimes I closed my eyes, but most of the time, I just stared at the ceiling. I did not look at the clock, nor my phone. I turned the record up very loud because this mechanism is quite literally meant to drown out the voices in your head. Through the twenty tracks of Father John Misty's live in Hamburg album, I hardly thought even one thought. It felt amazing. If you feel overwhelmed and have 45 minutes or an hour to spare, I recommend doing this.
Now, the practical. This one is bread-related, but this is a bread newsletter after all, so I'd look like a real chump if wrote this newsletter just to recommend a Father John Misty album. This weekend, I made a video that shows you how to make sourdough bread. It took me basically the entire weekend, so if the album-listening thing doesn't work to distract you, maybe direct a short film in your kitchen instead? The video is below, if you're trying to incorporate bread-making into your new daily or weekly routine, whatever that may be. It's a variation on a recipe that I put in this folder. And if you want to make your own sourdough starter, I recommend this one. Please get in touch if you have any questions, no matter how small.
Lastly, if you're reading this and want to tell me how you're dealing right now and what works to make you feel at least somewhat sane, please share. If one of those things happens to be making a favorite recipe, I made a Google spreadsheet for links so we can cook each other's comfort foods. Feel free to add yours.